Planning your trip to the US Virgin Islands this holiday season? Wondering what to do, and most importantly, what foods to eat? Virgin Islanders have a rich history of food and culture at Christmas time and beyond. From sweet bread to tarts and beverages, there is a USVI food for every taste palette.
US Virgin Islanders celebrate the holidays with tons of festive events, family gatherings, and the Crucian Christmas Festival, a month-long Carnival celebration in St. Croix with food fairs, pageantry, parades, and more. In St. Croix and the rest of the US Virgin Islands, St. Thomas and St. John, the holiday season is the best time to try traditional local treats not easily found any other time of year. Many of the recipes date back centuries and have their roots in Africa and other Caribbean countries.
Here are our eight favorite US Virgin Islands foods to try this holiday season, in no particular order. Which one do you want to try first?
Coconut Tart: the classic USVI Christmas treat
It wouldn't be Christmas in the US Virgin Islands without tarts. Our favorite is coconut, but others will hotly contest. Guava, pineapple, and other fruits are also common and popular flavors. These local "pies" are lattice-covered and full of grated coconut, guava, or your fruit of choice. They're popular throughout the US Virgin Islands and the Caribbean even outside of the holiday season. Make sure you try a slice during your holiday trip to the USVI.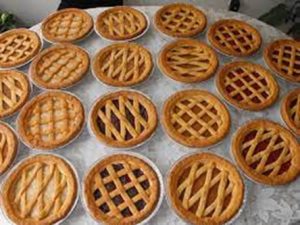 Coquito: the West Indian answer to Eggnog
Looking for a delicious holiday beverage during your trip? Coquito, the native Puerto Rican version of eggnog, is served cold or on ice. As a Caribbean beverage, it features plenty of rum mixed into the coconut milk base. You can enjoy coquito across the US Virgin Islands by purchasing them in small local stores or from the much-appreciated residents who make them. Pistachio Coquito is especially delicious.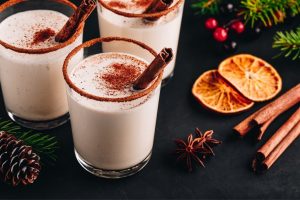 Guavaberry Rum: a true USVI experience
In the US Virgin Islands, we love our guavaberries. So much so that a local composer wrote a Christmas song for the beloved berry. Guavaberries fortify one of the most exclusive US Virgin Island drinks: Guavaberry rum. It's difficult to find this fruity, slightly spicy dessert rum cocktail outside of the Caribbean, so make sure to try this nostalgic drink while you're visiting the USVI.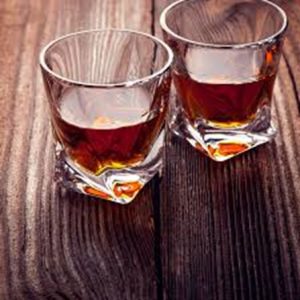 Johnnycake: a USVI "fried bread" staple year-round
You're going to want to try Johnnycakes when visiting the US Virgin Islands. Virgin Islanders eat this "sweet fried bread" with just about everything – or alone. Common for breakfast with "pickup saltfish", johnnycakes are also eaten with fried chicken, cheese, ham, or as a snack. We especially like it paired with a whole fried snapper. This is a USVI staple and eaten year-round. Find them for under $3 at any local food truck and in my restaurants, especially those that serve local breakfast.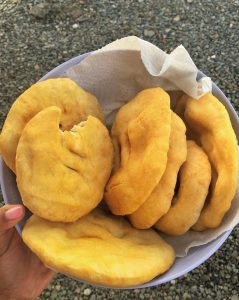 Sorrel: the unofficial USVI holiday drink
Sorrel is a bright and fruity plant that is prepared and consumed as a festive drink across the Caribbean. Its flavor is comparable to rhubarb, and it's normally harvested in November and December. Many Virgin Islanders enjoy sorrel during Christmas and throughout the holiday season: a bright spiced drink made with or without rum. Make sure to try some for yourself.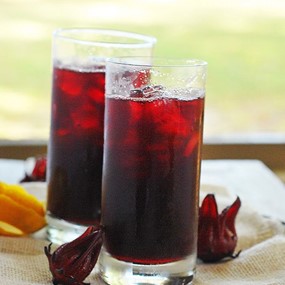 Black Rum Cake: USVI's (better) fruit cake
It's hard to find something more decadent than Christmas Black Rum Cake in the USVI. The cake is rich and aptly named black due to the abundance of rum in the mixture. Its taste and texture are luscious and moist. Unlike its American counterpart, black rum cake contains ground-up fruit so that it melts in your mouth. Traditionally, Virgin Islanders make the cake just before Christmas and try to spread it out through the holiday season. If you're a fan of rum, you'll truly enjoy this treat. Many who make this soak the fruits in rum weeks, and even months, before preparing the treat. Even if you don't like American fruitcake, you might like this. It's absolutely worth trying!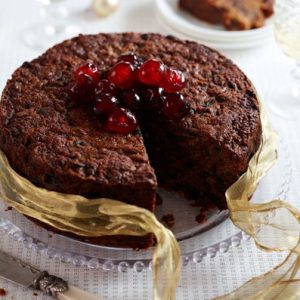 Sweetbread: a decadent USVI fruit bread
Many of us in the US Virgin Islands enjoy a slice of sweetbread on Christmas morning. Like fruit cake, the sweetbread is rich but not overly sweet, and it's full of spices, fruit, and very often rum. Using a yeasted dough gives it a lovely bread-like texture, unlike that of fruit cake. Often times, Virgin Islanders will add coconut to the mix, so much so that you'll hear people calling the food, Coconut Sweetbread. Local tip? Try it with some sweet ham on top.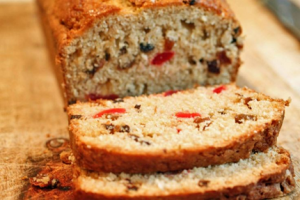 Kallaloo: a USVI traditional soup that is centuries old
Kallaloo is a staple in the Caribbean. The vegetable dish originated in West Africa and dates back to the 1500s. The dish is widely considered one of the most flavorful in the world and uses seasoning not found in the average meal. The flavors come from shellfish and/or meat stocks, coconut milk, leafy vegetables like spinach, okra, hot peppers, salt, and more. Although Kallaloo can be eaten year-round, it's traditionally served to ring in the new year on New Year's Day. There are different types of Kallaloo, like seafood Kallaloo with shrimp and crab, and pigtail and beef. Make sure to try some for yourself during your holiday trip to the US Virgin Islands.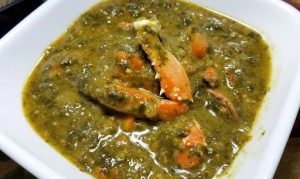 Food in the USVI is a melting pot of flavors and traditions that every visitor can enjoy. Thanks to the ethnic diversity, there is always something new and exciting to try. If you're looking for tips for finding the best holiday food during your trip or need help planning a stress-free vacation, contact us at TrekLocal. We use our love and knowledge of the US Virgin Islands to craft an itinerary for the ideal vacation.
Interested in romantic restaurants on-island? We know the best places to eat!
Follow us on Facebook, Instagram, TikTok & Pinterest @treklocalusvi