If you're looking for the perfect trip that includes fun for the whole family, look no further than the US Virgin Islands. Rated 2021's best family vacation destination in the Caribbean, the USVI boasts a variety of tours and excursions that are perfect for all ages. Not sure where to look first? We got you covered. Here are the top family-friendly activities in the entire Virgin Islands, so it won't matter which of the islands you pick. Let's get started.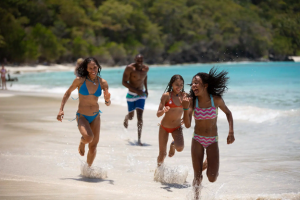 Top Family-Friendly Activities (St. Croix)
Snorkel Buck Island Reef
Take a snorkeling tour with Caribbean Sea Adventures to explore Buck Island Reef, one of the most vibrant reefs in the world and America's first protected marine monument. With underwater trails and a wide variety of wildlife underwater, on land, and in the sky, you'll have memories to last a lifetime. Can't swim or never snorkeled before? Have no fear, Caribbean Sea Adventures cater to absolutely everyone and do their best to accommodate those with physical limitations. Plus, they offer fishing trips and sunset sails too.
Don't miss Turtle Beach on the western edge of the island voted one of the world's most beautiful beaches by the National Geographic.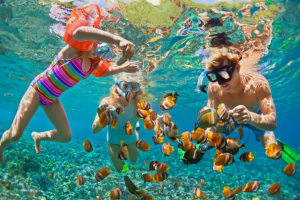 Kayak at Salt River Bay
If your family loves marine adventure, then look no further than kayaking with Virgin Kayaking Tours. They offer bioluminescent, daytime, and moonlight tours that authentically celebrate the beauty of St. Croix's wildlife and the island's rich history dating back to the Pre-Columbian era. Depending on the tour you choose, you'll get to see "magical underwater lights" like gold dust or lightening bugs, learn about the indigenous tribes and various wildlife, or look up at the stars and various constellations.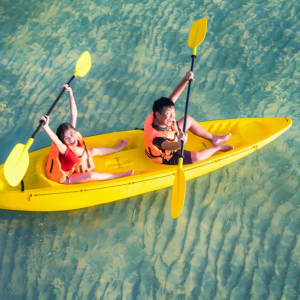 Ride a Crucian Horse
Take the family horseback riding on a tour with Cruzan Cowgirls. They are a refugee space and sanctuary for retired racehorses, homeless horses and abused horses on the island, so you'll not only be enjoying your time there, but supporting a great cause. Not to be missed is a visit to the nearby beaches on the West End where you can swim, paddle board, jet ski and have a ton of fun in the sun with the entire family.
Zipline through Carambola Valley
Are you the type of family that likes a little thrill? Check out Carambola Zip Line Tours! Their eco-friendly canopy tour takes you high into the mountains of St. Croix overlooking the lush rainforest. There's hardly anywhere else on the island to take in that type of view. The exhilaration is priceless.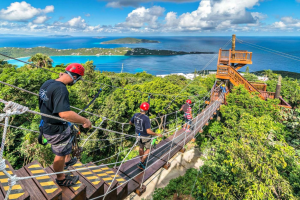 Explore the St. George Village Botanical Garden
Looking for a more relaxed family friendly experience? Take a stroll through the St. George Village Botanical Garden. With over 1500 plant varieties, a herbarium, and a museum that chronicles over 2,000 years of the estate's history, there is tons to see here. Did we also mention the edible fruits you will stumble upon while exploring the property?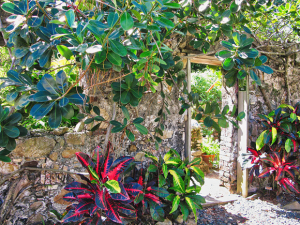 Top Family-Friendly Activities (St. Thomas)
Visit the Coral World Ocean Park
Stop by Coral World for an all-around exciting experience where you can observe local marine life in their natural habitat in the underwater observatory, watch a sea lion show, pet starfish in the touch pool, and even swim with dolphins, sharks, and sea lions! There are a bunch of live shows and other immersive and educational experiences for the little ones and the big ones!
Learn about Pirates
If you're looking for a fun historical activity that is both educational and interactive for kids, check out the Pirate's Museum, a 2-story shipwreck exhibit that highlights authentic artifacts and treasures from the deep-ocean discoveries of the Odyssey Marine Exploration. You'll get to learn the history of pirates and treasure hunting that has resulted in folklore to last generations.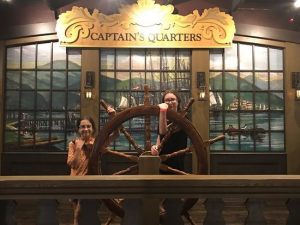 Enjoy Beach Activities
Be sure to visit Magen's Bay Beach and Lindbergh Bay Beach. Magen's Bay has tons of rental beach equipment making it a great place to bring children with a range of amenities you will need for a comfortable experience. Lindbergh Bay offers jet ski rentals and even has a huge water obstacle course right on the ocean for those who like to bounce around.
Looking for a unique and custom local experience? Check out Tropical Treasure Hunt and Xscape Room VI for custom family bonding activities.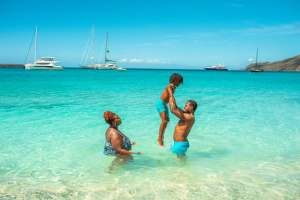 Visit Water Island
Not even 3 miles long, Water Island is home to about 200 residents. Take the little ferry or a private water taxi/boat to Water Island, no more than 15 minutes away from St. Thomas, and rent a golf cart from Rachel to explore the island. Be sure to check out underground Fort Segarra and the many beaches that adorn the island.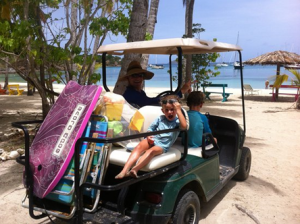 Top Family-Friendly Activities (St. John) 
Another 15-minute ferry ride from St. Thomas, St. John is a beautiful and family-friendly island to have fun while on vacation. When on the island, the US Virgin Islands National Park is a must see. Fishing, hiking, snorkeling, and boating are also among some of the most popular activities for families. Visit Trunk Bay and Maho Bay for white sand beaches with a variety of rentals for family fun, and trek Reef Bay Trail for scenic views, perfect for hiking and birdwatching with the whole family. We recommend connecting with Mermaid Swim VI for a unique experience that allows the younger ones in your group to "swim like a mermaid".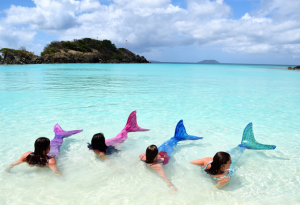 There is so much to do and so much to see in the US Virgin Islands! Looking for more ideas or need help putting all the pieces together for the perfect family vacation in the USVI, contact us at TrekLocal. We're here to help you have an unforgettable experience, stress-free. Bringing the entire family but hoping to stick to a budget? Check out our Affordable Ways to Vacation in the US Virgin Islands post!
Follow us on Facebook, Instagram, TikTok & Pinterest @treklocalusvi