Top 8 Things To Do in St. Thomas, US Virgin Islands
Get ready to embark on an unforgettable adventure as we take you on a journey to the stunning island of St. Thomas in the United States Virgin Islands! With its breathtaking landscapes, azure waters, and vibrant culture, St. Thomas is a tropical paradise that offers a plethora of activities and experiences for every kind of traveler. Whether you're seeking relaxation on pristine beaches, thrilling water sports, or exploring historical sites, St. Thomas has it all. In this guide, we have carefully curated a list of the top 8 things to do on this enchanting island, ensuring that your visit will be filled with extraordinary memories and unforgettable moments. So pack your bags, put on your sunscreen, and get ready to discover the wonders of St. Thomas! Here are our top things to do in St. Thomas, US Virgin Islands. 
Are you ready to explore the breathtaking beauty of St. Thomas, US Virgin Islands? Look no further than Magens Bay, a true paradise on Earth. This local favorite tops the list of our top 8 things to do in St. Thomas with its pristine turquoise waters, powdery white sand, and lush surroundings. Magens Bay is a true gem that promises a unique experience. This one of a kind beach stands out as a must-visit destination whether you choose to swim, snorkel, kayak, or simply relax under the sun, Magens Bay offers an unparalleled and unforgettable adventure. A trip to St. Thomas wouldn't be complete without a visit to the breathtaking beach at Magens Bay, where paradise becomes a reality. It really is one of the top things to do in St. Thomas.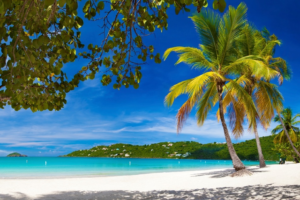 Among the top 8 things to do in St. Thomas, Virgin Islands, number 2 on our list is the Downtown Cultural Walking Tour with Local Treats. This unique experience allows you to explore the heart of Charlotte Amalie, the capital city, on foot. Led by passionate local  guides, you'll discover the city's history, architecture, and stories while sampling our favorite local treats. Capture the vibrant atmosphere and stunning scenery as you stroll through colorful streets, picturesque alleyways, and waterfront vistas. Don't forget to take memorable photos of iconic landmarks like Emancipation Garden and enjoy the bustling atmosphere at Market Square.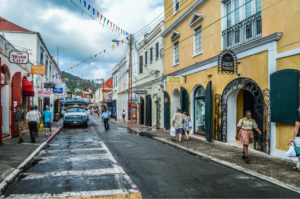 Day trip to St. John
Number 3 on our list of the top 8 things to do in St. Thomas, US Virgin Islands is a day trip to St. John. Start your adventure by hopping on a 20 minute ferry ride to St. John, where you'll find the breathtaking Trunk Bay. Immerse yourself in the paradise of crystal-clear turquoise waters and powdery white sand, perfect for swimming, snorkeling with sea turtles, or simply basking in the sun. Make your way to Mongoose Junction, a vibrant shopping area in Cruz Bay, where you can explore charming boutiques, art galleries, and enjoy a delightful local meal. Don't forget to try one of St. John's many hiking trails, like Ram's Head Trail, that cover unique wildlife and historic ruins that date back hundreds of years. In fact, over 60% of the small island is deemed a U.S. national park. A day trip to St. John guarantees an unforgettable adventure with the perfect blend of natural wonders and local charm.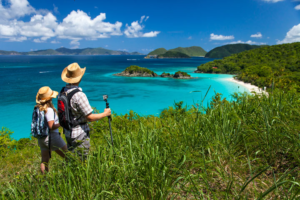 Snorkel with marine wildlife with Ocean Surfari
Number 4 on the list is snorkeling with Ocean Surfari. The Caribbean Sea is full of diverse, colorful and vibrant marine life. Dive to encounter vibrant coral reefs, sting rays, sea turtles and exotic fish, immersing yourself in the underwater paradise of St. Thomas and neighboring islands. This activity is perfect for every type of traveler, even for those who can't swim. Plus, Ocean Surfari boasts a fantastic open bar and a fun crew. Make sure to prioritize this incredible adventure during your visit to St.Thomas, US Virgin Islands.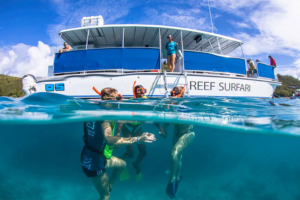 When it comes to the top things to do, make sure to prioritize a visit to Coral World Ocean Park. Ranked at number 5 on our list, explore the park's underwater observatories and interactive exhibits, getting up close and personal with fascinating marine creatures, like nurse sharks and other wildlife, like the sea gull.You can also experience activities like the Sea Trek and the Sea Lion Swim, where you can immerse yourself in unique underwater adventures. The park is also perfect for families with children, but also offers a romantic sunset guided tour with cocktails for couples. Don't forget to capture stunning photos at the park's picturesque spots, ensuring lasting memories of your incredible adventure. Be sure to book a local tour and let Coral World Ocean Park elevate your St. Thomas, US Virgin Islands experience.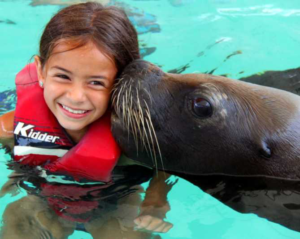 Try favorite local foods
When in St. Thomas, US Virgin Islands, don't miss the chance to try the island's local cuisine. The island is a melting pot of different cultures and this diversity is reflected in the food. If nothing else, we strongly recommend trying the pate, a savory pastry (similar to an empanada) usually filled with beef, chicken, saltfish, or conch, or a johnnycake, a fried bread treat that is eaten plain, filled with cheese or paired perfectly with fried chicken. For a refreshing beverage, cool off with a fraco, the Virgin Island's version of a snow cone. Some popular flavors are soursop, cherry, or coconut with milk. Of course, we are known for good rum. Make sure to try the local Cruzan rum, whether in a cocktail like rum punch or straight from the bottle. Don't forget dessert with the V.I.'s flavorful tarts, where the flavors of coconut, guava, and pineapple spark a sizzling local debate, each vying for the title of the ultimate tropical indulgence. Whether you opt for food trucks or visit renowned restaurants like Gladys Cafe , 758 Bar & Restaurant , or De Coal Pot, these local favorites promise to tantalize your taste buds and provide a unique culinary experience in St. Thomas, USVI.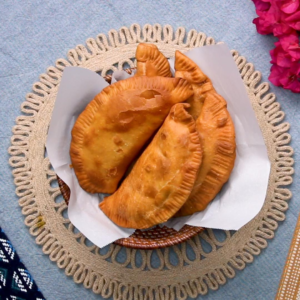 Day trip to Water Island
Coming in at number 7 on the list of top 8 things to do in St. Thomas, US Virgin Islands, is a day trip to Water Island. This hidden gem, located just a short 10 minute ferry ride away from St. Thomas, offers a unique island-hop experience. As you step foot on this tranquil island, you'll first notice that most people get around on golf carts. That's how peaceful and laid back this tiny island is for locals and visitors alike. Similar to St. Thomas, Water Island boasts pristine beaches, lush tropical landscapes, and breathtaking panoramic views, making it a haven for avid photographers. To fully immerse yourself in the island's charm, consider renting a golf cart to get around easily. Cruise along the scenic coastal roads, stop at secluded coves, and discover hidden trails leading to picturesque lookout points. Be sure to add a quick stop at Fort Segarra, a historic landmark that adds a touch of intrigue to your day. Water Island is a true paradise waiting to be explored, so be sure to add it to your St. Thomas' itinerary for an unforgettable adventure.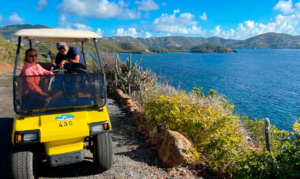 Island-wide van tour for historic sites, panoramic ocean views, and instagrammable locations
Last but certainly not least, the 8th must-do activity on our list of top things to do in St. Thomas, US Virgin Islands, is an island tour. Hopping in a van with a local guide is an excellent way to get to know St. Thomas and its people. A typical island tour not only takes you to historic sites and panoramic ocean views, but it also guarantees plenty of Instagrammable locations along the way. Hop on board with Black & White Tours, a highly rated tour guide, to see as many of the top sites as possible.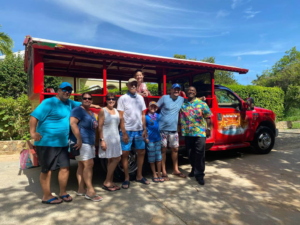 St. Thomas offers a perfect blend of natural beauty, cultural experiences, and thrilling adventures. From stunning beaches to historical landmarks, there is no shortage of things to do and explore. Book your trip with us now and let us guide you to an unforgettable journey in St. Thomas, where paradise awaits. Don't miss out on this incredible opportunity – start planning your dream vacation with our local experts today! We'll help you blend the top things to do in St. Thomas with custom activities just for you.