8 Items to Pack When Visiting the U.S. Virgin Islands
Are you on your way to the U.S. Virgin Islands and not sure what essentials to bring? We're here to make sure you have everything you need to make your stay a success. We know having an idea of what to pack is very important when you're traveling to a new place. So, we've created a What to Bring U.S.V.I Vacation Checklist to help you pack the important things, like that new swimsuit. Keep reading to find out what eight (8) things made our list.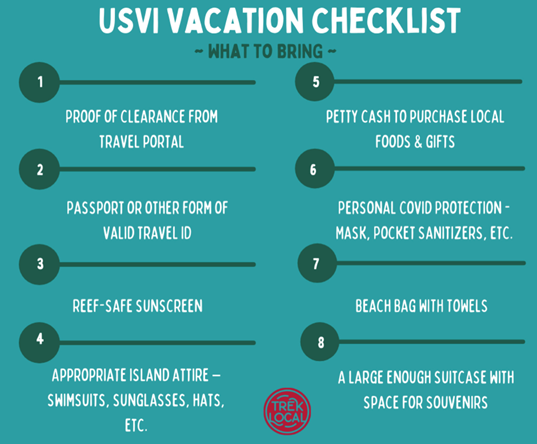 Important items such as a passport, reef-safe sunscreen, and petty cash for urgent purchases are essential when vacationing in the U.S. Virgin Islands. We hope this list helps you decide what to bring and serves as a reminder when you're packing. Our only concern is to ensure your time spent on the island is unforgettable and memorable.
For more on "what to know" or for assistance with building your U.S. Virgin Islands travel itinerary, we're here to help! Have more questions that need answers? Reach out!
Follow us on Facebook, Instagram, TikTok & Pinterest @treklocalusvi