Top 10 Beach Tips When Visiting the U.S. Virgin Islands
If you're thinking about visiting the US Virgin Islands, there's no doubt you'll be spending lots of time at the beach. The US Virgin Islands boasts some of the world's most famous beaches and there's a good reason why. Long, white sandy shorelines, crystal blue waters, and colorful marine wildlife are just the tip of the iceberg. Check out our top ten beach tips to make your beach day a success!
Use only reef-safe sunscreen
The US Virgin Islands bans the use of sunscreens that are dangerous to our marine life. As such, many brands offer reef-safe sunscreen. You can bring your preferred brand with you or you can visit a local Kmart or similar store on-island to help us continue to preserve our beautiful coral reefs and marine life.
Bring beach chairs or a beach blanket 
Unless you plan to be in the water during the entire beach visit, plan to bring beach chairs (preferred) or a beach blanket. You'll be more comfortable and relaxed after swimming, diving, or even just lounging around in the sand. Beach blankets are affordable online and can be packed for easy travel to the Territory. Beach chairs can be purchased from a local Kmart or Cost-U-Less, or in many local department stores. If you prefer to rent vs. purchase, there are rental companies that offer beach chairs and tables for your pleasure. Keep in mind that many beaches, like Magen's Bay on the island of St. Thomas, have free (but limited) access to picnic tables.
Plan your parking
The USVI has some of the most spectacular beaches in the world and due to the high number of visitors, parking is often limited. To avoid this, try planning for a beach trip in the morning and you'll have a better chance of finding a great parking spot. Keep in mind that some beaches have parking and/or entrance fees. If you're getting there via taxi, no worries on that end!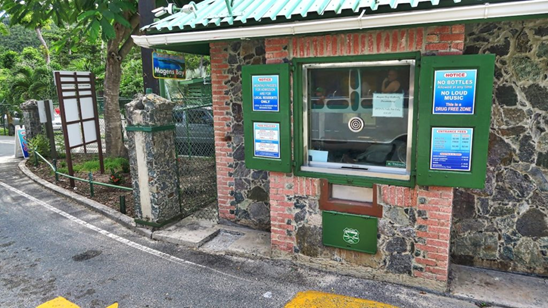 Travel with snacks
Make sure to bring snacks with you! Whether you are renting a car or using a taxi, you'll want to spend the entire time on the beach, NOT hunting for food or drinks. We always recommend packing some snacks that can last you a few hours. This will be particularly important if you have children or elderly loved ones along for the adventure.
When packing, remember the USVI has a tropical climate with regular highs above 90°F, especially during the summer months. Be sure to choose foods that are easily packable and don't melt in moderate heat, like fruits, cold cut sandwiches, and chips.
Keep in mind that many beaches will have food trucks, food stands, and restaurants nearby or right on the beach for convenience. We suggest looking at Google maps to see what food options are within walking distance from your beach of choice.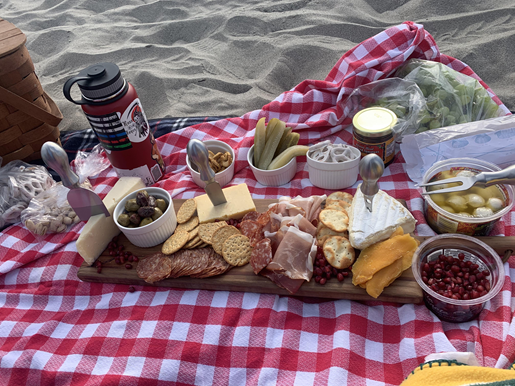 Bring drinks
A beach day in the US Virgin Islands is full of fun under the sun! Be sure to pre-pack a cooler or pre-freeze water and other drinks the night before to make sure you and your party stay hydrated under the warm (just kidding, HOT) Virgin Islands sun. Don't be afraid to also pack alcoholic beverages, especially the rum!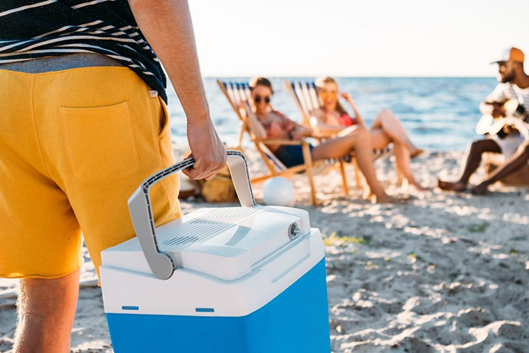 Don't feed the local wildlife
While visiting beaches in the US Virgin Islands, you are sure to see a variety of wildlife. Local animals such as mongoose, iguana, seagulls, turtles, and a variety of fish all have their own natural diet. Although the local animals may appear to be cute and friendly, feeding them is highly discouraged, so please refrain. Make sure to feed yourself, not them.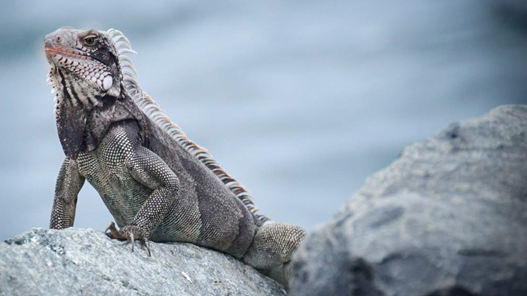 Continue to follow COVID-19 protocols
Although our beaches are outdoor spaces, it is important to still travel with your mask. You may need it to purchase food or souvenirs from the many bars, restaurants, or gift shops. The US Virgin Islands is currently enforcing a No Mask No Service policy.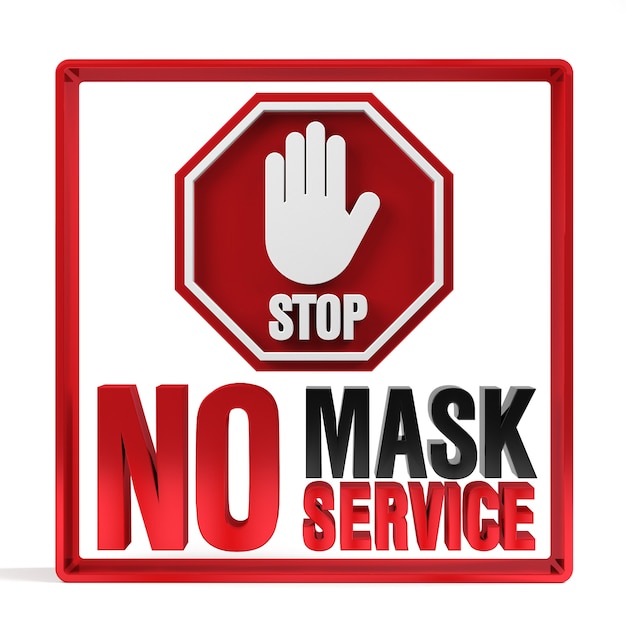 Carry cash
Make sure to bring cash with you since many USVI beaches have entry fees, parking fees, and rental services for seating and watersports you may find interesting. Some food vendors, especially food trucks who sell local delicacies, may also only accept cash. Beaches are often far from the nearest ATM, so make sure to come prepared with enough cash for your party.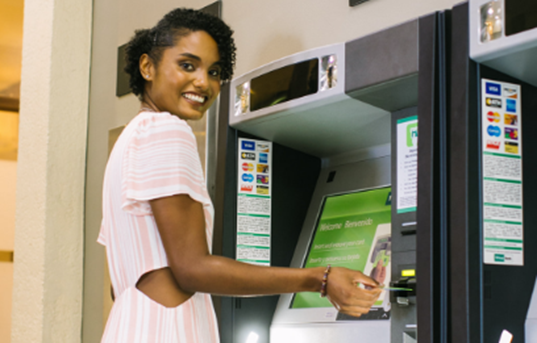 Dress appropriately for the sun
In the US Virgin Islands, swimsuits are required at all beaches (no nudity), and in addition, you may want to travel with items to keep you safe from the sun, such as sunglasses, hats, and rash guards.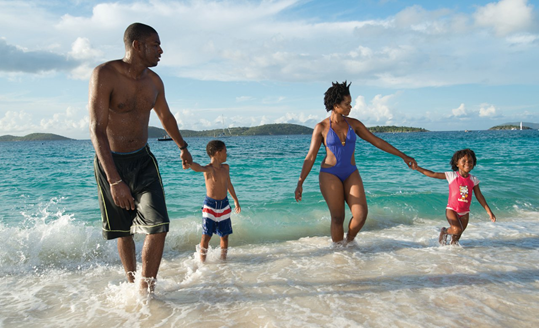 Choose the right beach for you
We know there are so many choices when it comes to beautiful beaches in the USVI to spend the day, so it's important that you choose the right beach for you. When in St. Thomas, consider Magen's Bay or Lindbergh Bay for a family-friendly experience, Coki Point Beach or John Brewers Beach for a more local experience, or Mermaid's Chair or Sandy Bay for a remote hiking adventure. Not to mention Trunk Bay in St. John for the most beautiful shoreline and Sandy Point in St. Croix for untouched beauty.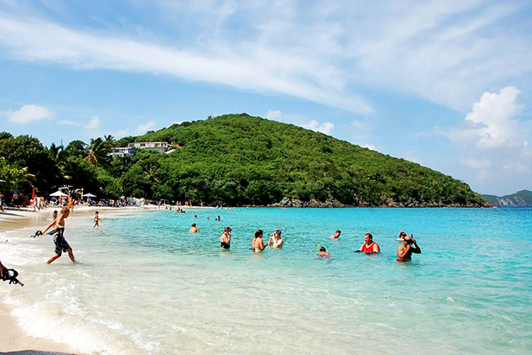 Have additional questions or need help planning the rest of your time in the US. Virgin Islands? Don't hesitate to contact our team to help you plan the most perfect, authentic vacation tailored to you!
Follow us on Facebook, Instagram, TikTok & Pinterest @treklocalusvi